Betse & Clarke
Sunday June 19, 7:30pm
The Atlantic Bar and Grill (5062 N Lincoln Ave)
A concert, followed by a workshop/jam.
Admission is $15.
Fiddle Club is thrilled to present Midwestern duo Betse Ellis and Clarke Wyatt for a special evening of fiddle and banjo tunes. Betse & Clarke explore their love of old time music with an inventive spirit, taking listeners on a field trip across mountain folkways and new landscapes. Their music is familiar… and totally different; a fiddle and banjo duo with a sense of adventure, radiating outward from Kansas City, Missouri.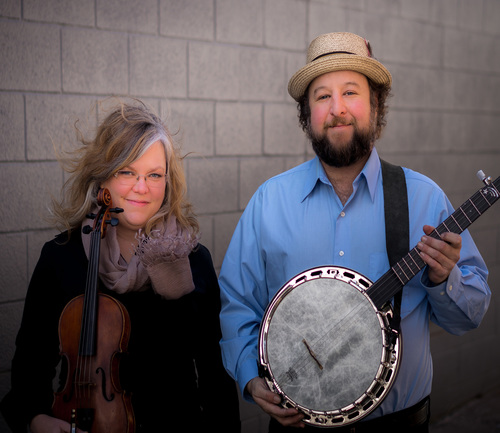 Betse Ellis plays fiddle and sings like nobody's business. Her years with The Wilders proved her passion for Ozark tunes and an unstoppable stage presence. Her early violin studies continue to shape her musicianship through technique and composition. Clarke Wyatt has an original and creative approach to three-finger banjo. His background as a pianist and composer inform his banjo method as much as his love for old time music.
Here is a tune to help you get ready for the workshop/jam in the back room at the Atlantic. More info: http://www.betseandclarke.com/
Calico – learning, fiddle slow

Want to hear more? Go here.
– Judy Higgins, Fiddle Club associate