Danish Fiddle Tunes with
Lydom, Bugge & Høirup
Thursday, June 16, 7:30pm
Seman Violins (4447 W. Oakton in Skokie)
A concert set, followed by an old-time jam.
Admission is $18.
Purchase tickets here. Reserve your seat.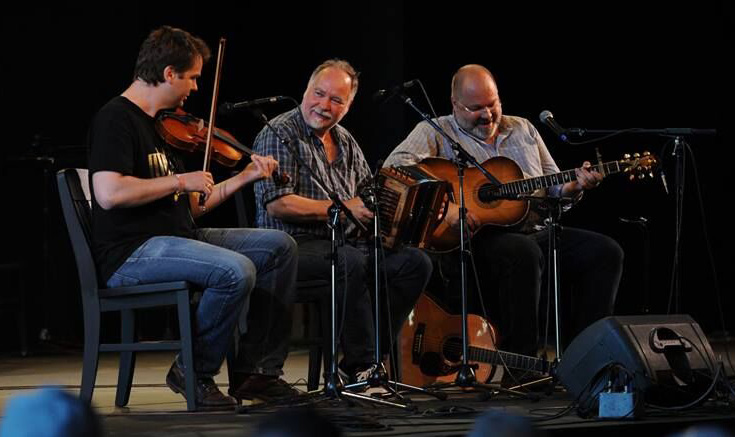 Accordionist and harmonica player Sonnich Lydom, fiddle player Kristian Bugge and guitarist and singer Morten Alfred Høirup. This lively trio performs old dance tunes and songs from every corner of their Scandinavian home country. From rural islands like Læsø to metropolitan Copenhagen, including a few of their own compositions. Expect everything from wild polkas and jigs to lyrical waltzes, fiery reels and happy hopsas, plus the exotic "Sønderhoning" dance tunes from the famous Island of Fanø, and long forgotten songs from all over the country. An unforgettable live experience spiced up with humor and stories from their many years on the road.
Here are some tunes, played slow, followed by the same tunes as heard on their new CD Gagspil, where each is part of a longer set. We'll work on these at the workshop/jam following their concert on June 16.
Fiddle Club is not just for fiddlers. All players and music lovers are welcome to join us.
-Paul Tyler, convener