Over 30 fiddlers, pickers and fans showed up at the Leadway Bar & Gallery on North Damon on a Saturday night to hear Dan Gellert. After serenading us with a dozen wonderful old fiddle and banjo tunes, Dan and Debbie led a jam session for the next hour through a number of old chestnuts and few rare treasures.
Here's a few of the tunes Dan played in the Leadway's back room.
Scott No 2
A tune from Missouri fiddler, Vee Latty.

Lonesome John
On a low-strung, gut-string banjo.

Candy Girl
A classic cross-tune piece in A learned from Uncle Bunt Stephens of Tennessee.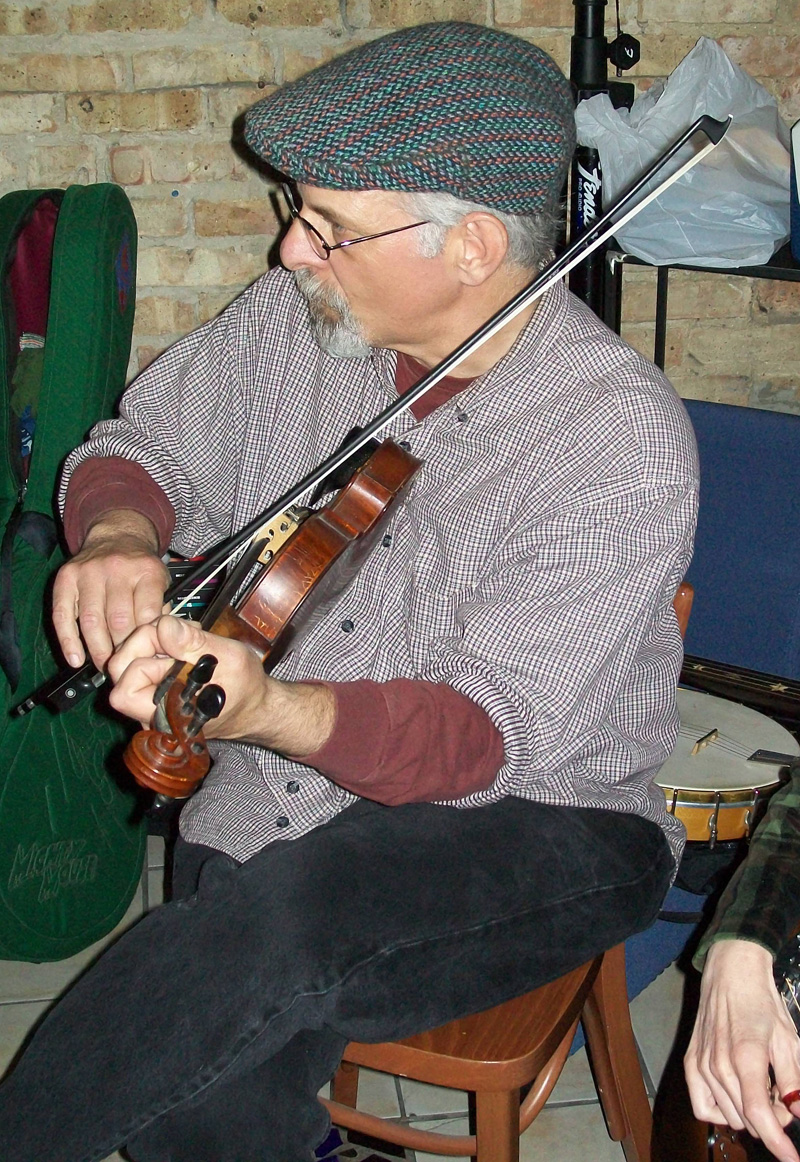 The Fiddle Club of the World is not just for fiddlers. Players of all kinds are welcome to participate. And it's okay to come just to listen.