Finnish Fiddle & Guitar workshop with
Arto Järvelä & Antti Järvelä
Seman Violins (4447 W. Oakton, Skokie).
Monday, October 6
Admission is $15 at the door. *
A family friendly workshop will begin at 5:30pm followed by the regular workshop at 7pm.
* Present a ticket stub from Arto & Antti's concert at the Old Town School of Folk Music on Sunday. Click here for information and reservations on what is sure to be a fabulous show.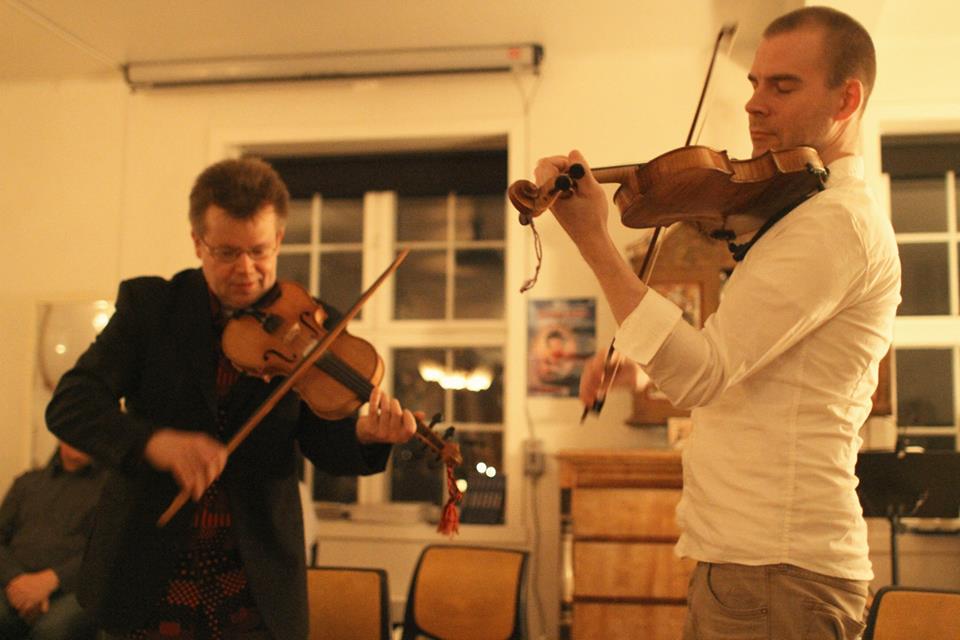 Top ten reasons why you don't want to miss this workshop.
10. This is Arto's 3rd visit to Fiddle Club of the World. **
9. Arto's first two visits were awesome.
8. Polskas are awesome
7. Finnish fiddling is both archaic and contemporary.
6. Järveläs have been playing the fiddle for at least 7 generations.
5. Antti is a really friendly guy.
4. This will be a load of fun.
3. Antti and Arto are awesome musicians.
2. Arto is one of Fiddle Club's best friends.
1. Did I mention that Finnish fiddling is awesome?
** Check out these previous Fiddle Club posts (or just click Arto's name in the tag cloud in right hand column). Check back later in case they send us more tunes.
Like these . . .
Foops two polskas from Maria Spoofs manuscript collection, circa 1800.

Reinon Knäpsäys a polkka (aka polka)