Our special meeting on July 20 featured a presentation and workshop on Son Huasteco, the traditional music of the Huasteco region of Mexico. Son Huasteco includes three types: danzas, sones de carnival and huapangos. The first two are associated with the fiestas and ceremonies of the indigeous people. Some have singing, others are instrumentals. Huapangos are played for social dancing (fandangos) among the mestizos, and feature both sung verses and instrumental solos. Our featured guest, Felipe Valle demonstrated the improvisation and ornamentation used by Son Huasteco fiddlers.
El Caballito, a carnival song.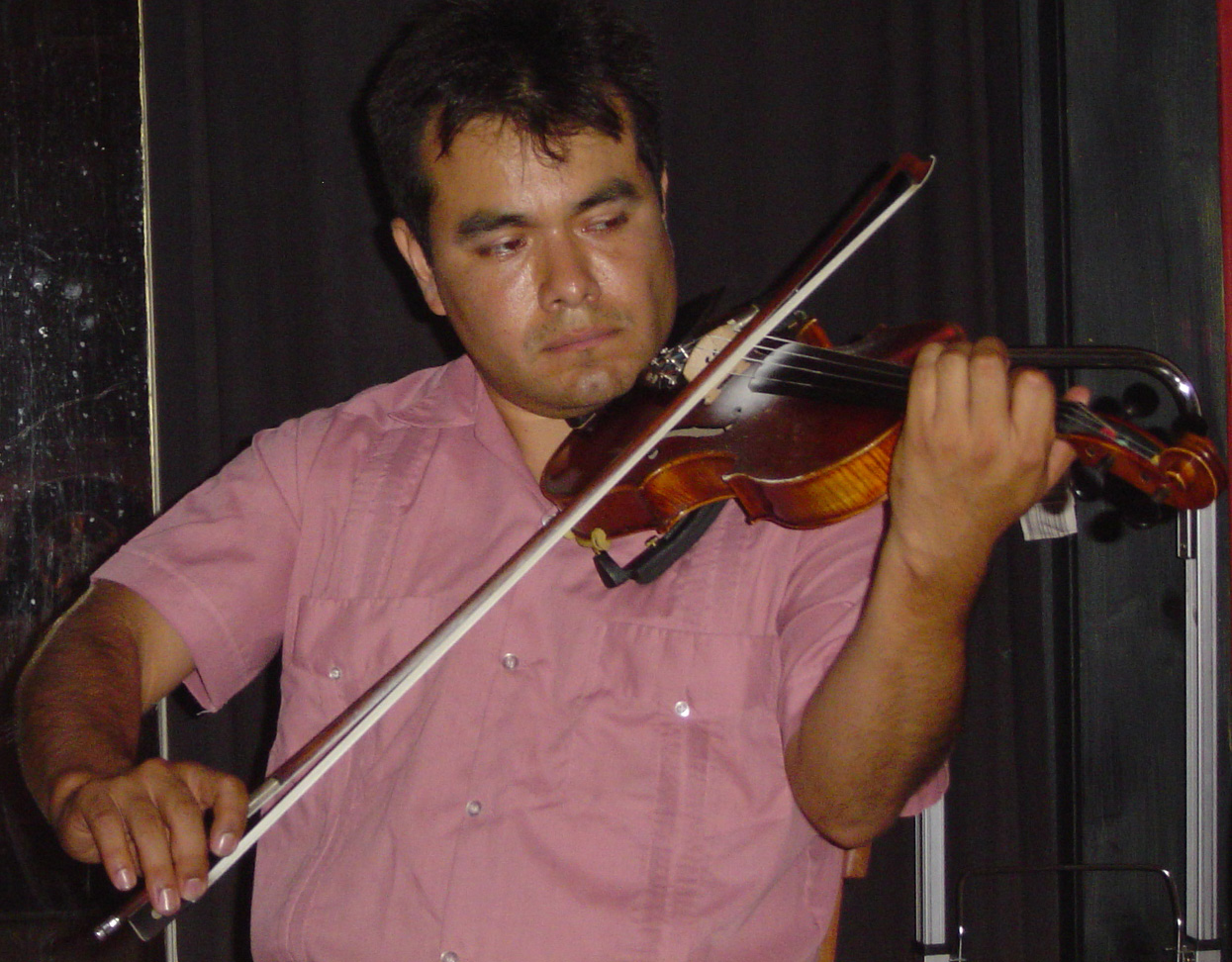 Felipe Valle
Felipe was joined by Juan Rivera of Sones de Mexico, and Irekani Ferreyra and Anabel Tapia of Tarima Son. (By the way, Tarima Son won first place in the Fiddle Band division of the Midwest Fiddle Championship at the Chicago Folk & Roots festival earlier in July.) Juan and Irekani both played fiddle with Anabel on jarana. Felipe often plays with a haupanguera strapped to his back, so he can quickly change between strumming the chords and bowing the fiddle. The deep voice of the huapanguera is prominent in this sample of the conjunto sound of Son Huasteco.
La Polla Pinta, a huapango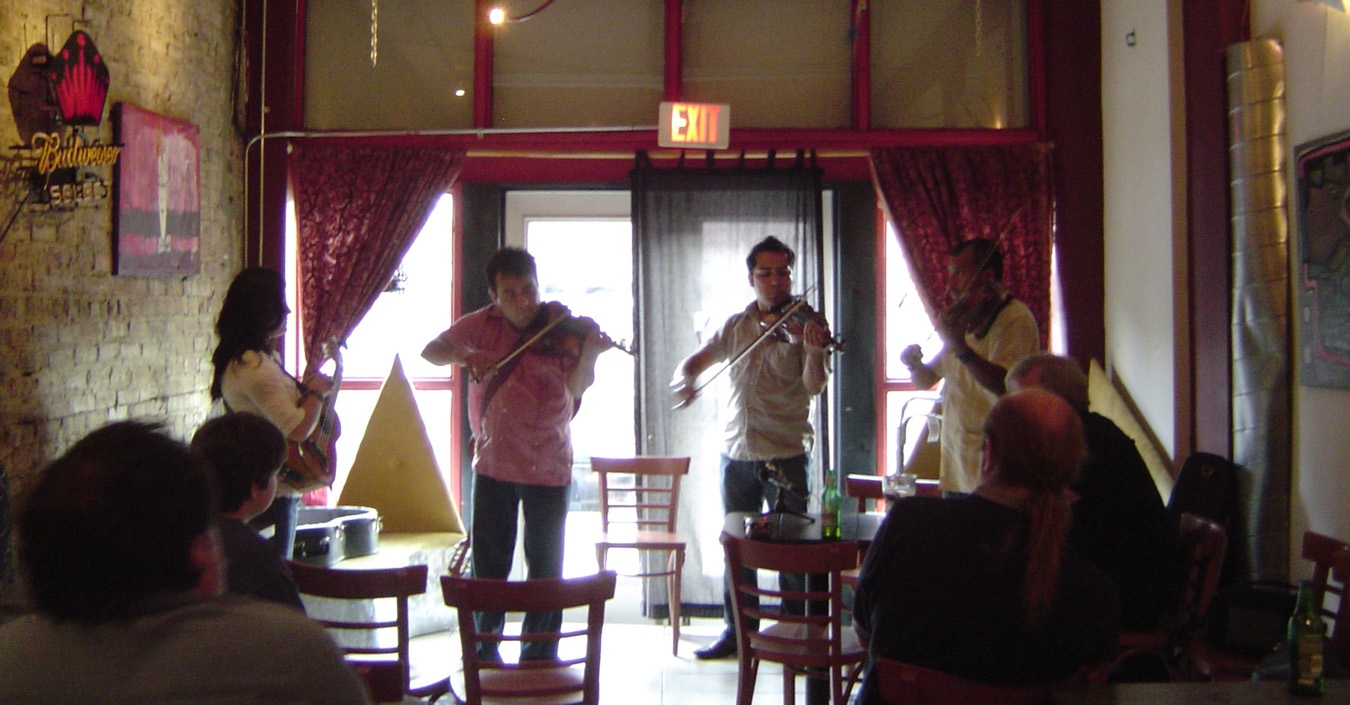 Anabel, Felipe, Irekani & Juan
The typical line-up for a Son Huasteco trio is fiddle, jarana huasteca and huapanguera. The jarana, an 8 eight-string instrument with 5 courses (a bigger version of the ukulele), is also common in Son Jarocho and other regional styles of Mexican folk music. Here, the jarana section was augmented by the late-arriving Juan Dies of Sones de Mexico.
La Xochipitzahuatl, a danza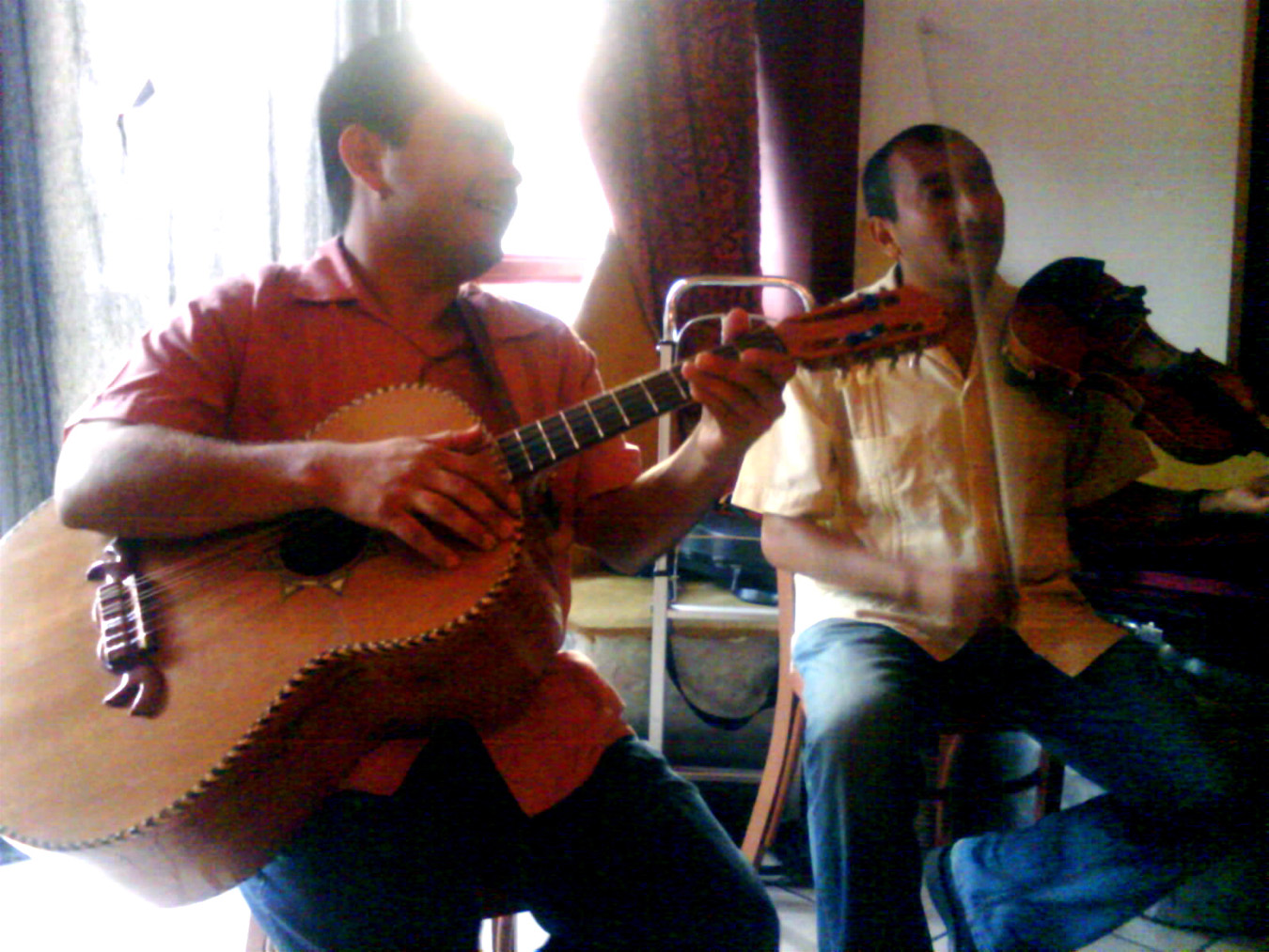 Felipe & Juan Rivera
Fiddle Club members had a chance to learn and play four or five pieces from the Son Huasteco tradition.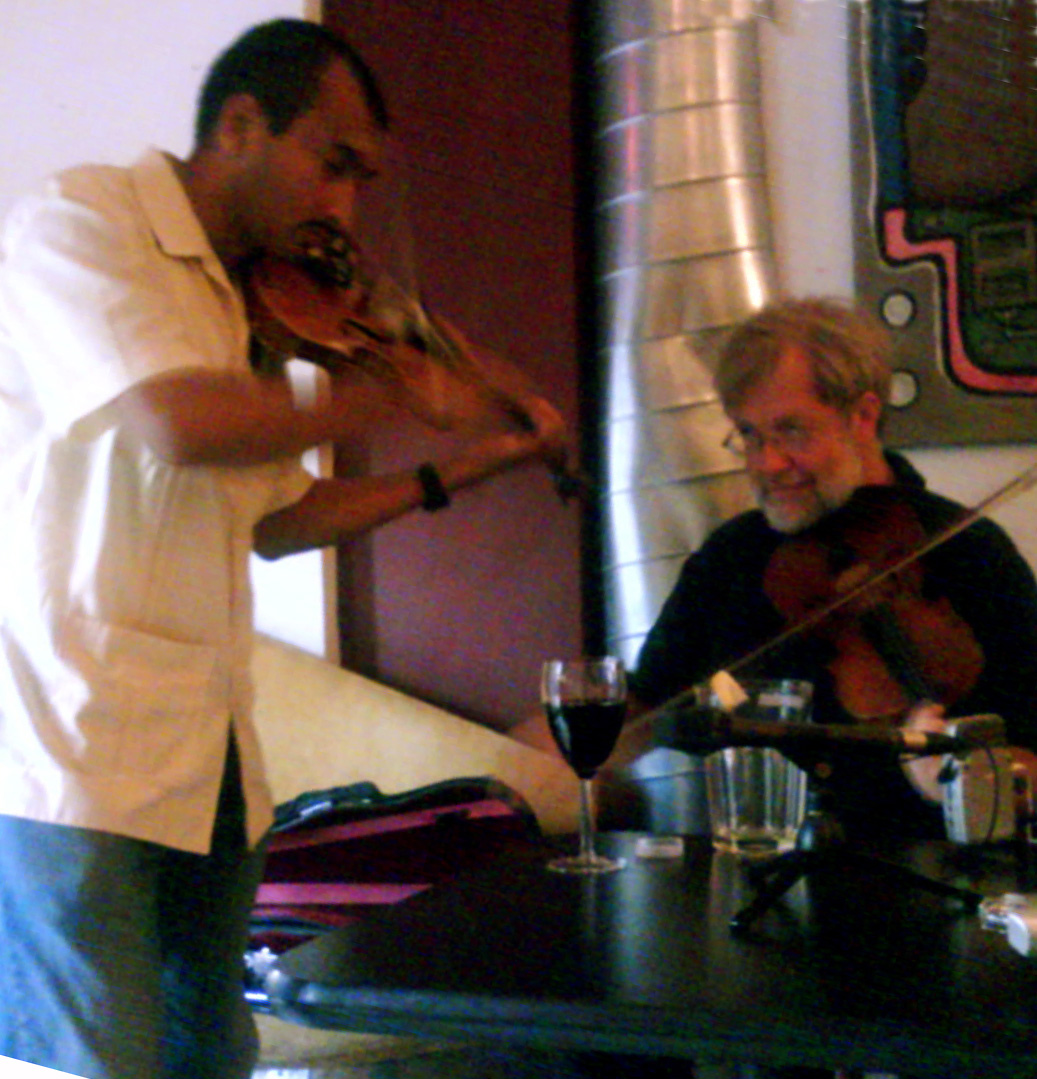 Juan & Paul
Thanks to Debi Lewis and Pete Janotta for the photos.
An announcement of the Fall 2008 season of the Fiddle Club will be forthcoming in the next month. Stay tuned.
Paul Tyler, convener