with the
BluEagle String Band
Friday, October 9, 7:30pm
Seman Violins (4447 W. Oakton in Skokie)
A concert set, followed by an old-time jam.
Admission is $15.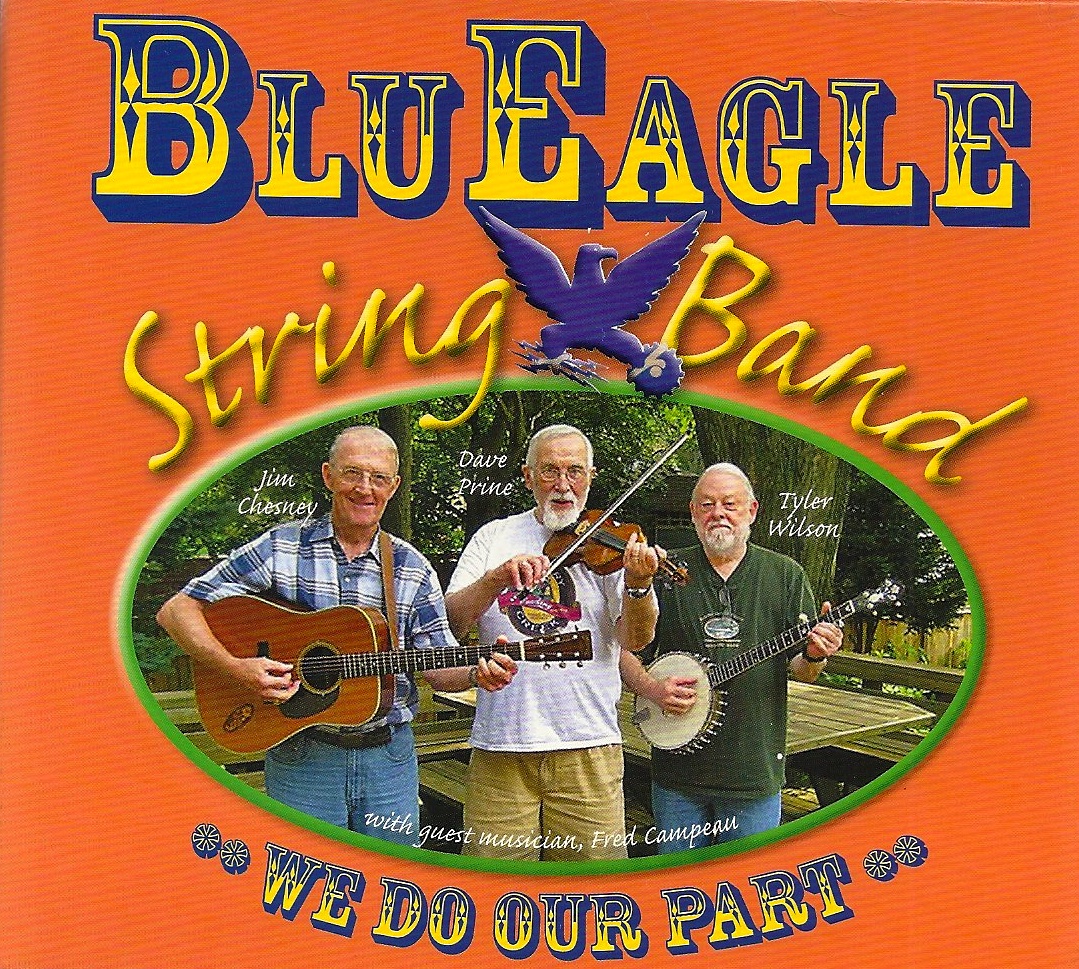 Dave Prine, Tyler Wilson, & Jim Chesney make up the BluEagle String Band, the most recent iteration of the Old Town School of Folk Music's first in-house old-time string band, known variously as the Friends of Old Time Music and the Fleming Brown String Band (see below). But that was back in the 1960s.
In the 1970s, Tyler Wilson and Dave Prine performed in a duo known as the NRA. At that time, the band name was the acronym of the National Recovery Administration, a centerpiece of FDR's New Deal. Just as the original NRA sought to bring renewed vigor to rural American life, Tyler & Dave's NRA recovered the vigorous old-time string band music of the 1920s and '30s for a new generation of listeners and players.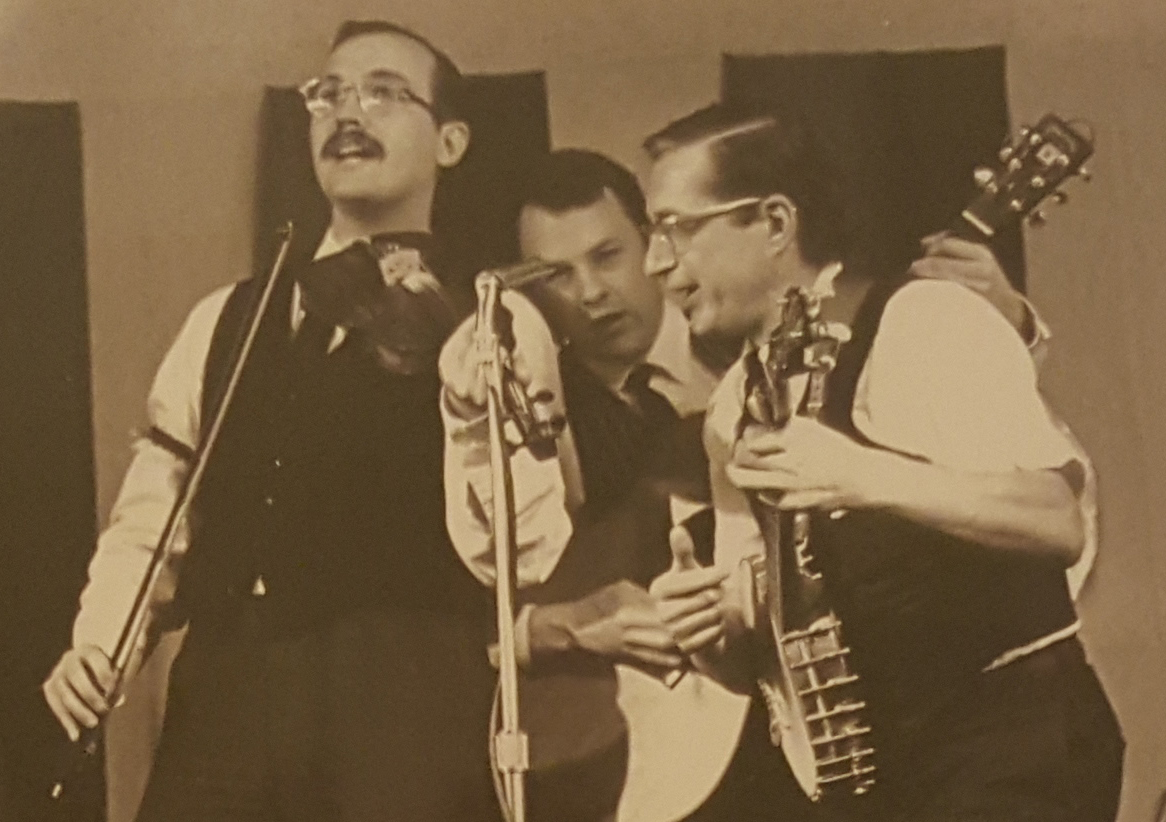 Adding Jim Chesney on guitar and vocals, the group is back with same great old-time songs, and a new name, taken from the iconic logo of the Depression-era National Recovery Administration. They've just released their first ever album (see above), which will be available for purchase at their Fiddle Club appearance. They'll start with a concert set. We'll follow with a jam session of tunes and songs. Give a listen to some of the old favorites we'll play together in back room of Seman Violins.
All Around the Mountain

Diggin' on the New Railroad

Georgia Railroad

The Glendy Burk

Fiddle Club is not just for fiddlers. Banjo players and guitar players are also needed. We welcome anyone who wants to come and join us with any instrument. You can also come for to sing, or just to listen.
Up next at Fiddle Club of the World
Square Dance with Phil Jamison
& the Volo Bogtrotters
Sunday, November 8, 6:30pm
Kuhn Village Barn (at Fermilab in Batavia)