Arto Järvelä with Kaivama – Finnish Trad
Saturday, March 3, 7:30p
Old Town School East (4545 Lincoln), Rm E324
We welcome back Arto Järvelä, our good friend from Finland, for his second visit to Fiddle Club of the World. Many of us have warm memories of his residency at the Old Town School in 2009. Joining him for their second visit to the Old Town School is Kaivama, the duo of Sara Pajunen and Jonathan Rundman, from the Northwoods of Minnesota. Separately and together they have excavated many beautiful, archaic gems from the music traditions of the Finnish people, while also contributing new melodies in those ancient keys.
Here's a sample, recorded during their visit in June 2011, when the three of them dropped in on my Fiddle 4 class.
Minuet efter Matti Haudanmaa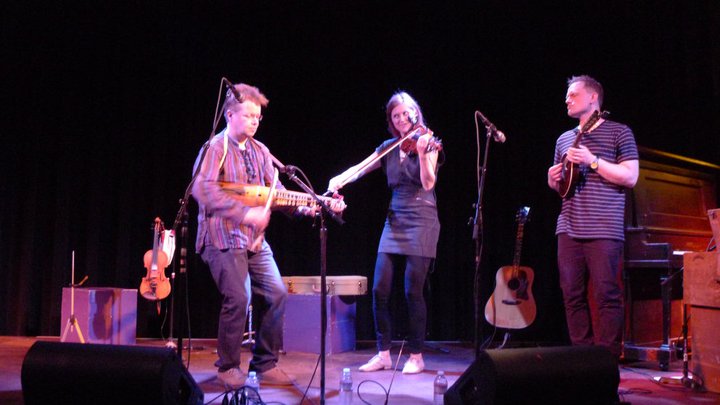 (click here for another view)
To learn a couple of tunes to play with Arto, click here to listen, or here for the notes.
$15 dues for only this meeting, click here to register.
Join Fiddle Club of the World for $60 yearly dues, support our guest artists and save 20% off the spring schedule alone. You will then have free admission for the rest of your year-long membership. Plus you get your own very cool Fiddle Club card.