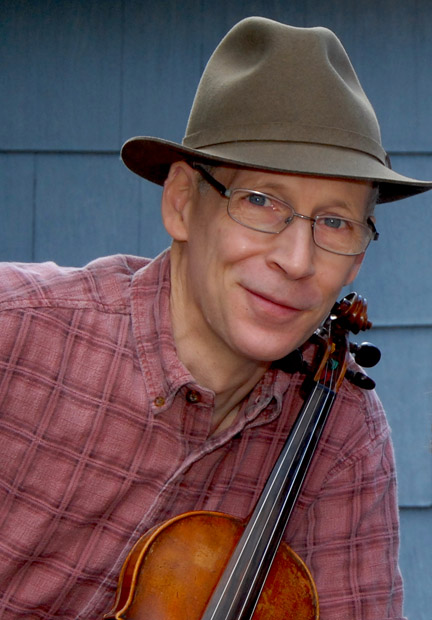 Paul Brown, from Washington DC, learned old-time fiddle directly from some of the great old masters of North Carolina and Virginia, such as Benton Flippen, Luther Davis, Kyle Creed, Tommy Jarrell and Fred Cockerham. Over the years he's played fiddle with The Toast String Stretchers, The Bent Mountain Band (with Andy Cahan and Mike Seeger), and now The Mostly Mountain Boys.
Paul and the mostly boys will be part of the FIDDLEPALOOZA on Tuesday, June 8, 8pm at the Old Town School, along with the Polka Chicks. Here are a couple of tunes the Mostly Mountain Boys will help us through
Key of D. Can be performed with fiddle in standard tuning or with bass string tuned up to A. Inspired by Norman Edmonds of Hillsville, VA
Sugar in the Gourd

Sugar in the Gourd slow


Inspired by Luther Davis of Galax, Virginia
Shady Grove fiddle & guitar

Shady Grove slow


Click here for some tunes by the Polka Chicks.
Click here to register for Fiddlepalooza. (Steve Rosen's Fiddle 3 and Paul Tyler's Fiddle 4 students for this session are already registered.)