Join us for a friendly concert and session on June 6 at 7:30 pm.
NOTE: This Fiddle Club meeting has been moved to the Old Town School of Folk Music (4544 Lincoln). We will meet in the Gallery on the 1st floor. The cafe may be open for beer sales. BYOB is also a possibility.
For the last few weeks, the Old Town School has been graced with a visitor from Vienna, Austria. Rudi Pietsch is an ethnomusicologist who is spending a quarter teaching at the University of Chicago and researching music in the communities of Central European immigrants in Chicago and the Midwest. In his spare time, he's come by the School to learn a few American tunes. He also dropped in on Fiddle 4 Twin Fiddle class.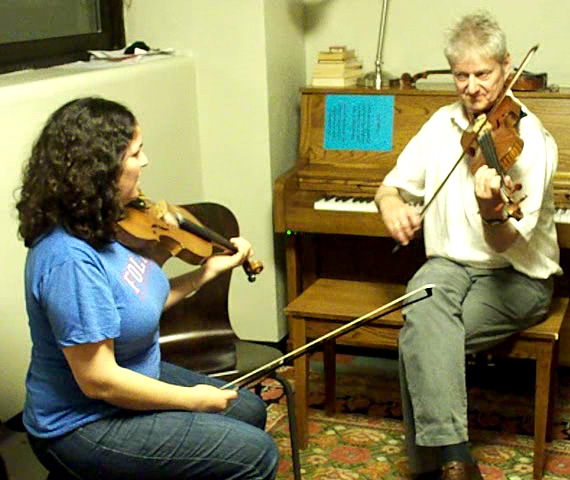 a yodel played on the fiddle in three voices

To hear all three voices, you'll have to bring your fiddle and join in. Here's Rudi singing one voice and playing another on fiddle.
yodel with fiddle


And here's the same melody played as a ländler, a dance in 3.
yodel as a ländler


Here's a polka, Der Einfache . . .
Der Einfache voice 1

add voice 2 (oops, the trio is missing)

Der Einfache played by Fiddle 4 class with Rudi Pietsch on piano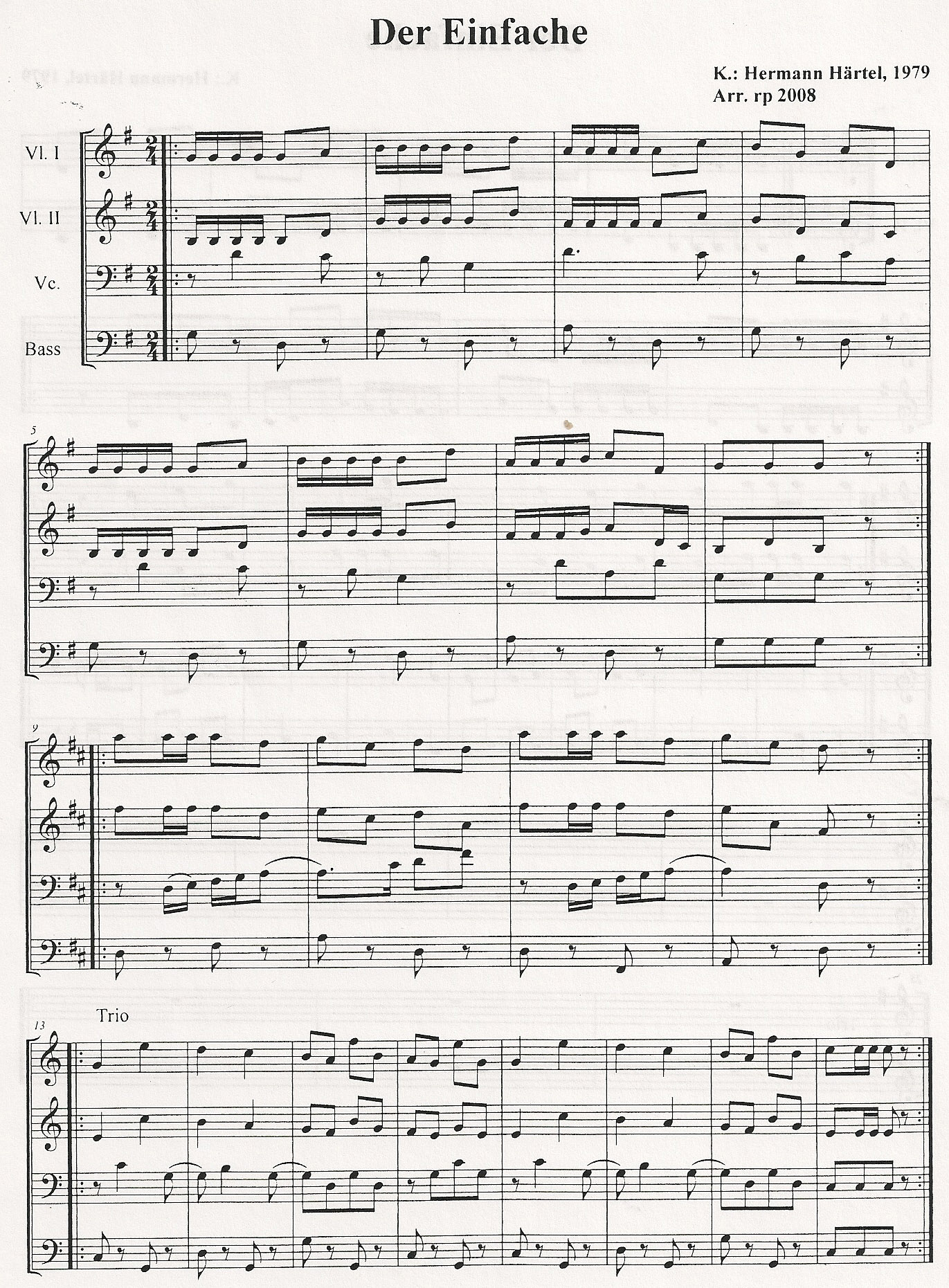 (click to enlarge)
And a Zwiebacher, Die Bacherlmuhl, a dance mixing 2s and 3s.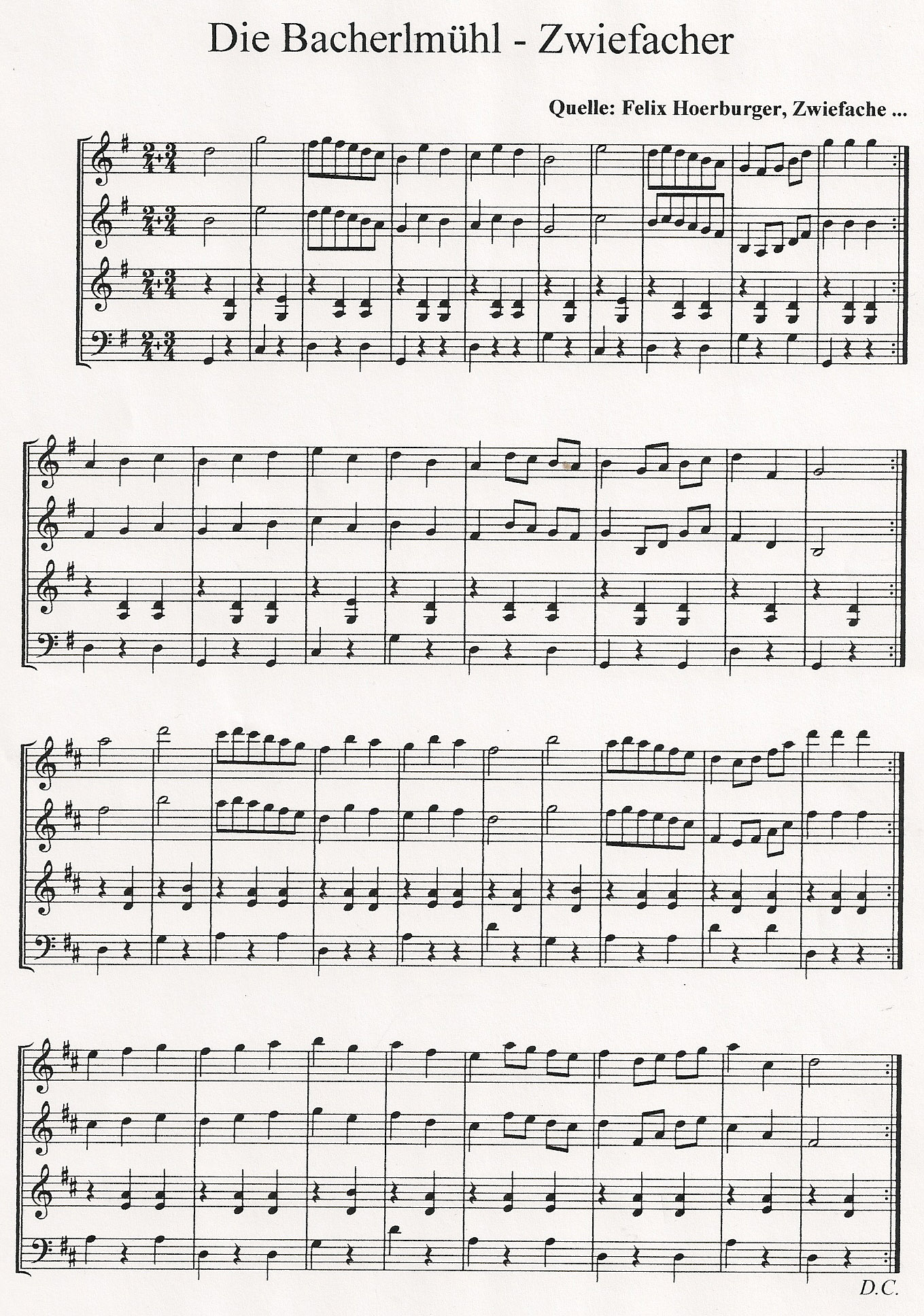 (click to enlarge)