The first Fiddle Club of the World Square & Ceilidh Dance was a roaring success, with about two dozen dancers in attendance at the Atlantic Bar & Grill. The back room was surprisingly cool on such a hot night.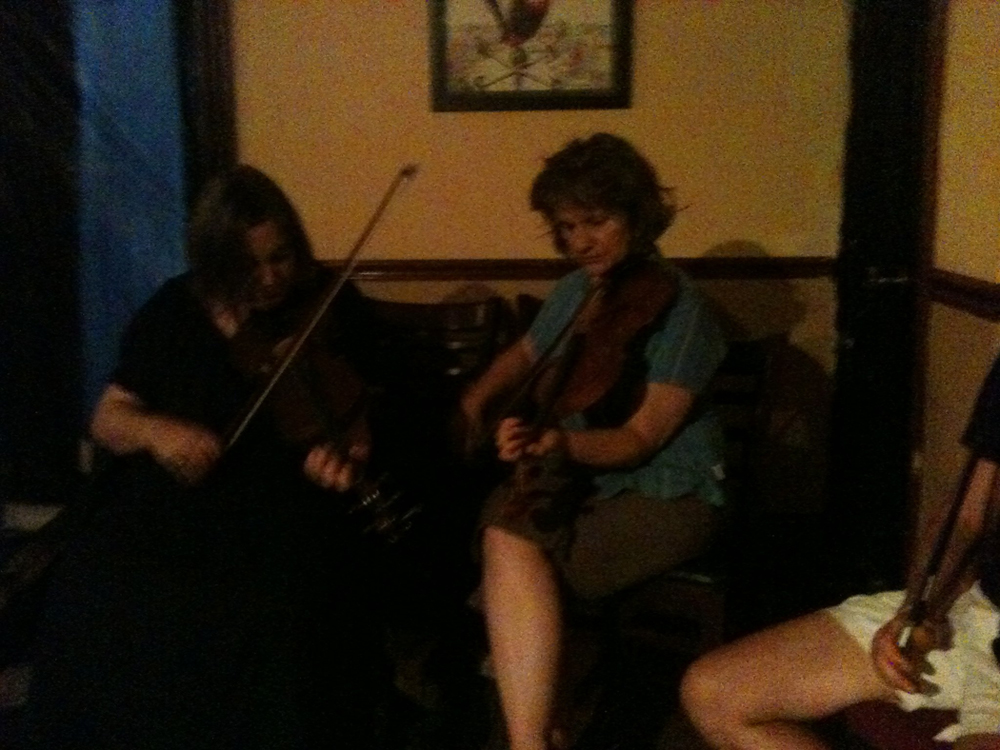 Cyndy & Mitzi
Music was supplied by a rehearsed Ceilidh Band of 4 fiddlers, 3 guitarists, a harmonica player and a jaranero. Two other fiddle players sat in and learned the tunes on the spot (for the most part).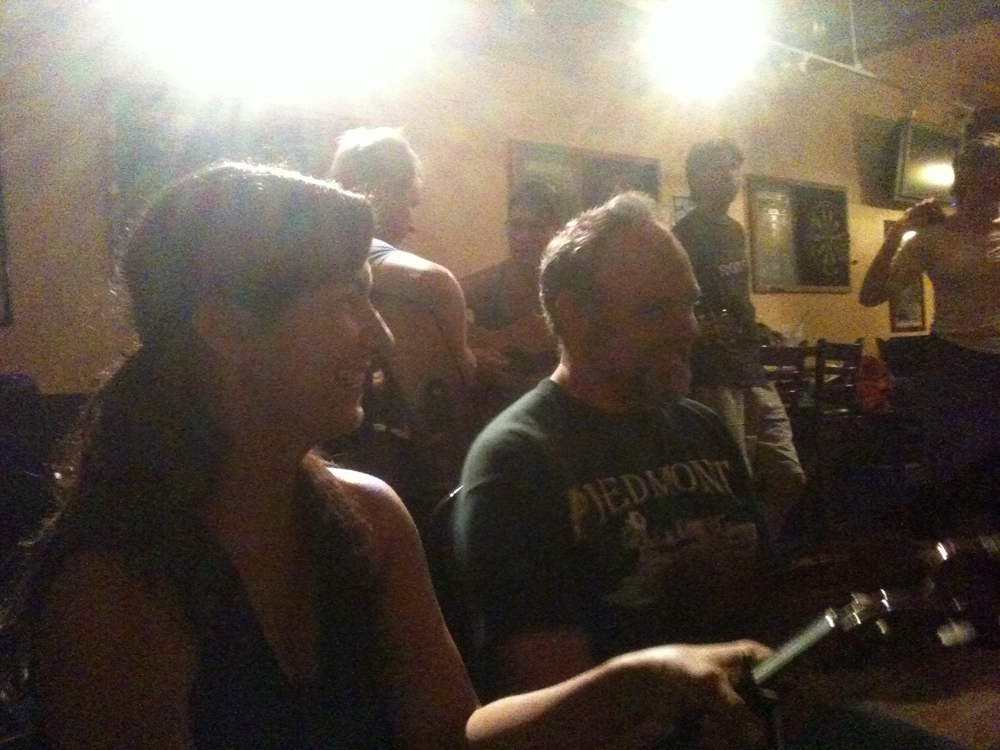 Judy & Walter
Here's what we danced.
Squares: Chase the Rabbit, Star for Three, & a big circle square from the Deep South.
Ceilidhs: Cumberland Reel, Tacco e Punta, Gay Gordons, & Dashing White Sergeant.
Rounds: Seven Step, a schottische, Raatikko, & 2 waltzes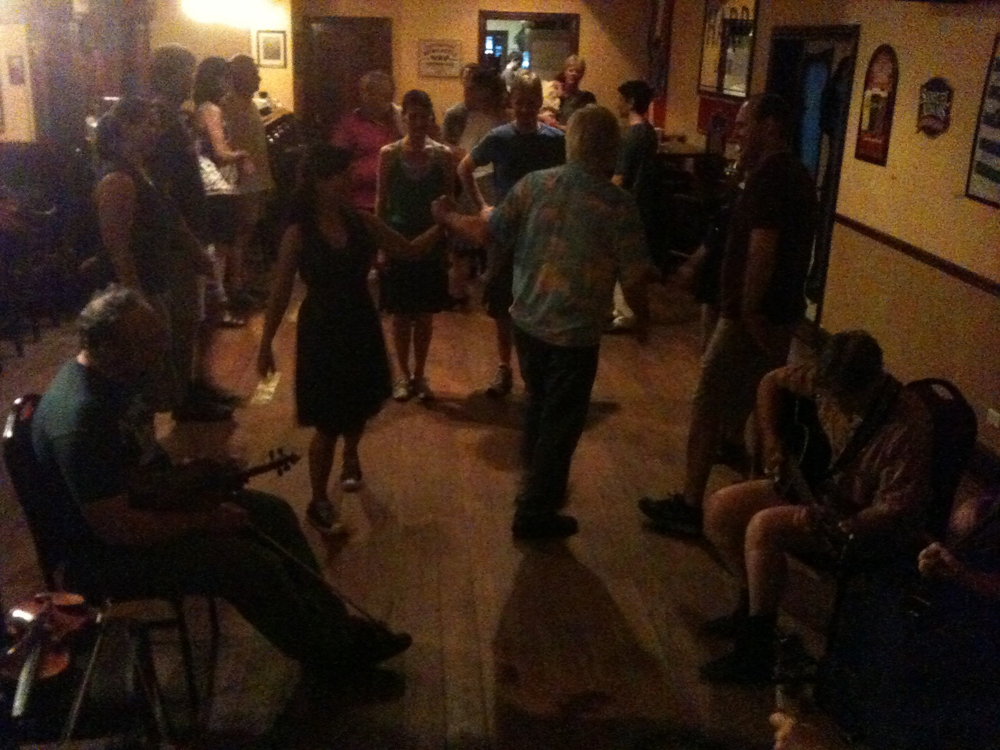 Calling a square dance
Thanks to Jason McInnes for the photos. There are also a couple of videos on the Fiddle Club of the World Facebook page.
Plans are afoot to coordinate the First Friday Square Dances with Fiddle Club. That means our next dance will be Friday, September 2, from 7 to 9:30 at the Old Town School. We'll also schedule one for the December meeting at the Atlantic.
Paul Tyler, convener
Chicago Chapter