These are Ken Perlman's transcriptions of two of the tunes he learned from fiddlers on Prince Edward Island. Musical notation is only a guide to one way to play a tune. Use the written notes along with the recordings. If you hear something different than what is written down, good. Trust your ears. Play what you hear.
Click on thumbnail to enlarge.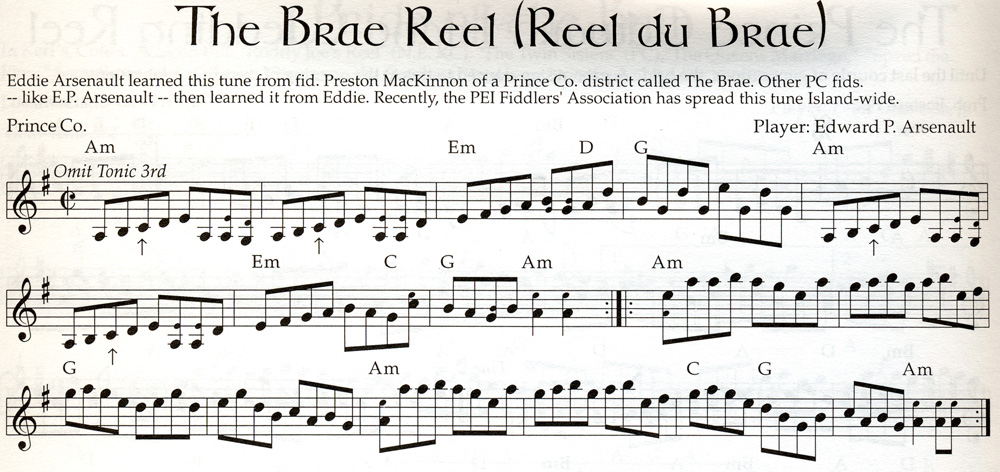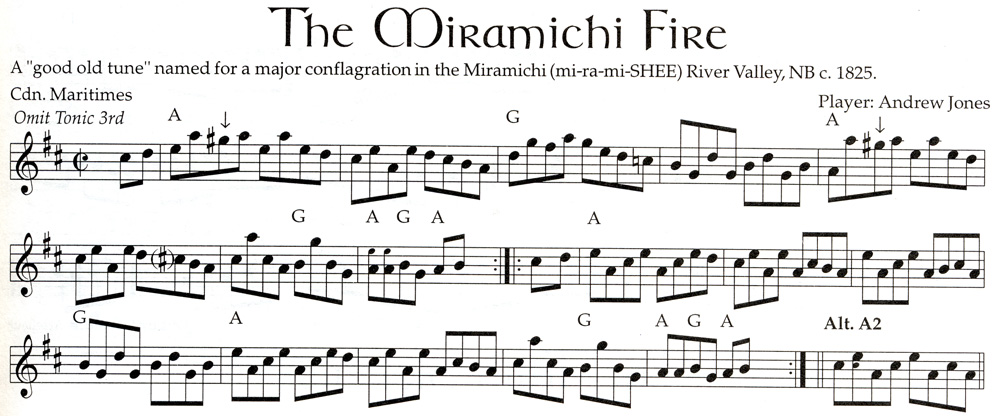 Used with permission from The Fiddle Music of Prince Edward Island by Ken Perlman (Mel Bay Publications).
Written music is a sketch. Sound documents are the ultimate authority.
To hear Ken Perlman play these tunes.
Alan Jabbour & Ken Perlman will be performing in a fiddle & banjo summit at the Fiddle Club of the World's meeting on Wednesday, October 29 at Paddy O'Splaines. Click here to register, or call 773.728.6000.