Meetings held at Seman Violins (4447 W. Oakton, Skokie).
Admission is $20 at the door.
All meetings begin with a short concert followed by a jam/workshop.
Aallotar – Thursday, September 15, 7pm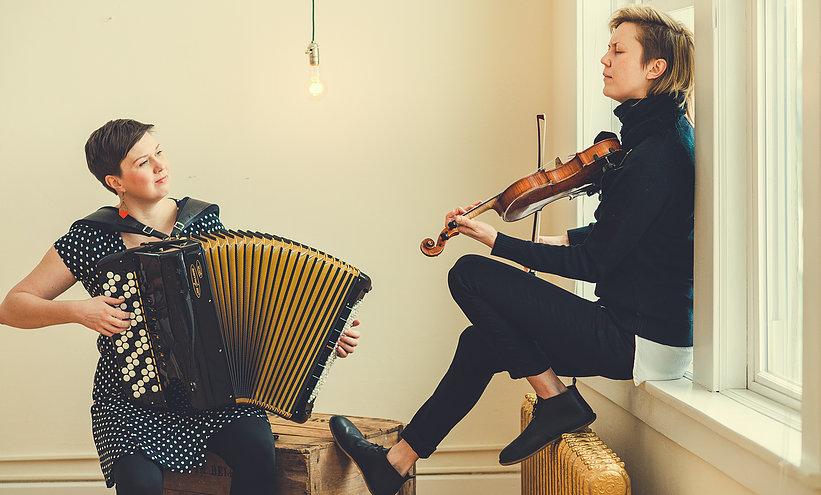 Sarah Pajunen, of Minneapolis, and Tejia Niku, of Helsinki, make a hands-across-the-water Finnish duo that makes 'exquisite, sophisticated chamber-folk music' aimed to explore the differences and similarities of a culture separated by an ocean and the passage of time. Tejia was a Fiddle Club guest in June 2010 with Polka Chicks. Sarah was here with Kaivama and Arto Järvelä in March 2012.
Premo & Gustavsson – Sunday, October 23, 7:30pm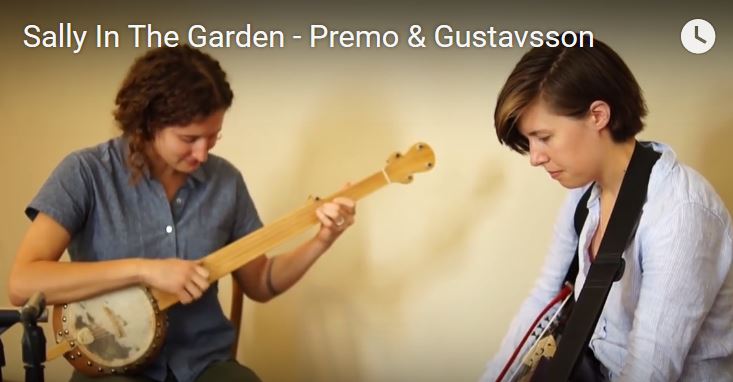 With fiddle, clawhammer banjo, nyckelharpa, and occasional bi-lingual vocals, the sound of Laurel Primo, from Michigan, and Anna Gustavsson, from Sweden, "is built off of the driving dance-based fiddle traditions from both countries, as well as the adventuresome musicality of 21st century musicians."
Brandi Berry – Friday, November 18, 7:30pm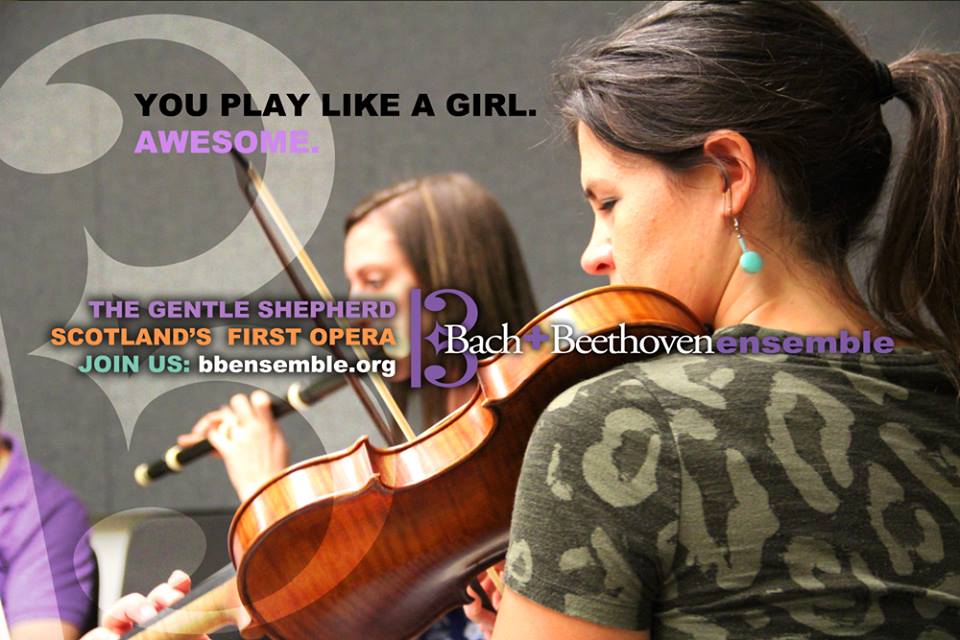 Brandi Berry is currently deep into Scottish music, especially from the musically fruitful and culturally vibrant 18th century. She also plays a mean baroque violin and a driving bluegrass fiddle. She is a director of the Bach & Beethoven Ensemble, and teaches at DePaul University and the Old Town School of Folk Music.
Come join us. It'll be great.
-Paul Tyler, convener
Fiddle Club of the World (Chicago Chapter)