Fiddlepallooza 2015 with Jensen & Bugge
fiddle & accordion duo from Denmark
Tuesday, May 12, 7pm
Mauer Hall at the Old Town School of Folk Music (4544 Lincoln)
The program will include a concert set followed by a jam/workshop.
Admission is $15. Get tickets.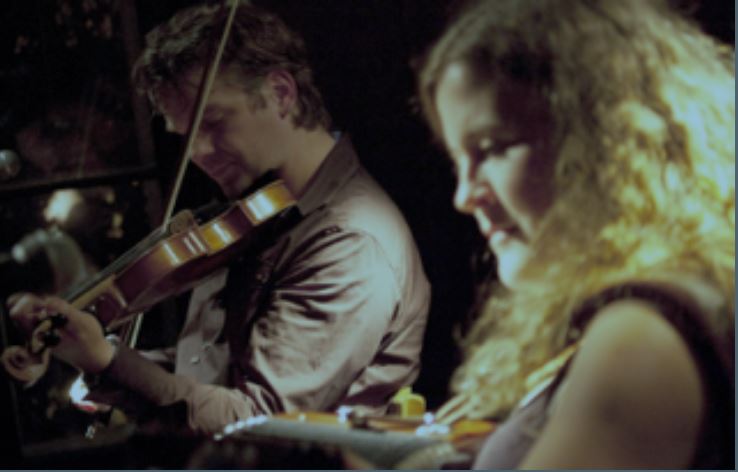 Fiddlepalooza returns as the Fiddle Club of the World once again teams up with the Old Town School of Folk Music fiddle program for an evening of listening and learning. This program is open to all fiddlers, players of other instruments and all lovers of traditional folk music.
We welcome from Denmark fiddler Kristian Bugge and accordionist Mette Jensen, childhood friends and music partners since 2001. Kristian Bugge is active in many Danish and Nordic folk music ensembles, including Baltic Crossing, Kings of Polka and Habadekuk. He has also been instrumental in promoting the Danish-American music of Dwight Lamb, an octogenarian fiddler and accordionist from Iowa. Kristian's energetic fiddling is especially well-matched with the squeeze-box mastery of Mette Jensen. Give a listen . . .
Peder Pøhls Hopsa

Reelsæt

Den Trekantede Sløjfe

Future Fiddle Club events
Colby Maddox & Sunnyside Up
Bluegrass from the fiddle side.
Sunday, May 31, 7pm
Seman Violins (4447 Oakton in Skokie)
Make Music Chicago
Sunday, June 21, all day
Fiddle Club performs in the Loop and leads a Fiddle Tune Jam at the Lincoln Park Zoo
Rosin your bow,
-Paul Tyler, convener