The Fiddle Club of the World is ready to start rolling again. But first this big news (with some fiddle content).
A documentary film I've been working on will premiere on WTTW, Channel 11, at 8pm on Thursday, September 15. I was music supervisor for
The Hayloft Gang: The Story of the National Barn Dance
and also wrote the lead article for the companion book of the same name. I'm excited.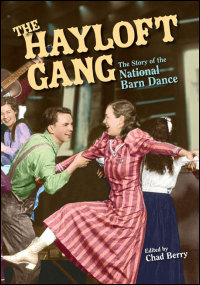 And if you get excited too, you should check out the online video contest modeled after the National Barn Dance-sponsored Home Talent Shows. You could win fabulous prizes for playing old-time music. You should check it out. (Just click the 'prizes' link above.)
Fiddle Club Schedule for Fall 2011
All meetings on Sundays at 6:30pm at the Atlantic Bar & Grill (5062 Lincoln)
September 18: jam session with some teaching.
(I'll share a Czech tune and a Métis tune I just learned.)
October 23: Fred Campeau, featured guest
(A Volo Bogtrotter and one of the best square dance fiddlers in Chicago)
November 20: dance band practice
(because we're going to have another dance)
December 11: Michi Regier with Peasants Abroad
a musical trip to Ukraine
Details to follow.
Paul Tyler, convener