Don't miss hearing Arto play. It is sublime.
Check out this tune he made up while sitting on our couch: Kostner Avenue Waltz
This Saturday, he'll be doing 2 workshops and a concert at Little Prairie Farm (aka Dot & Chirps place) near Kettle Moraine State Park in Wisconsin. Here's the information on a flier
Don't forget his appearance at the Fiddle Club of the World on Friday, Sept. 25 and the workshop on new Finnish folk fiddling on Saturday, Sept. 26, his last day here.
Here are some more artistic selections for you to enjoy.
A tune on nyckelharpa (aka keyed-fiddle)
Hellstrand 1990 (composed by Arto Järvelä)
and one on fiddle
or
Jarvelan Antin polska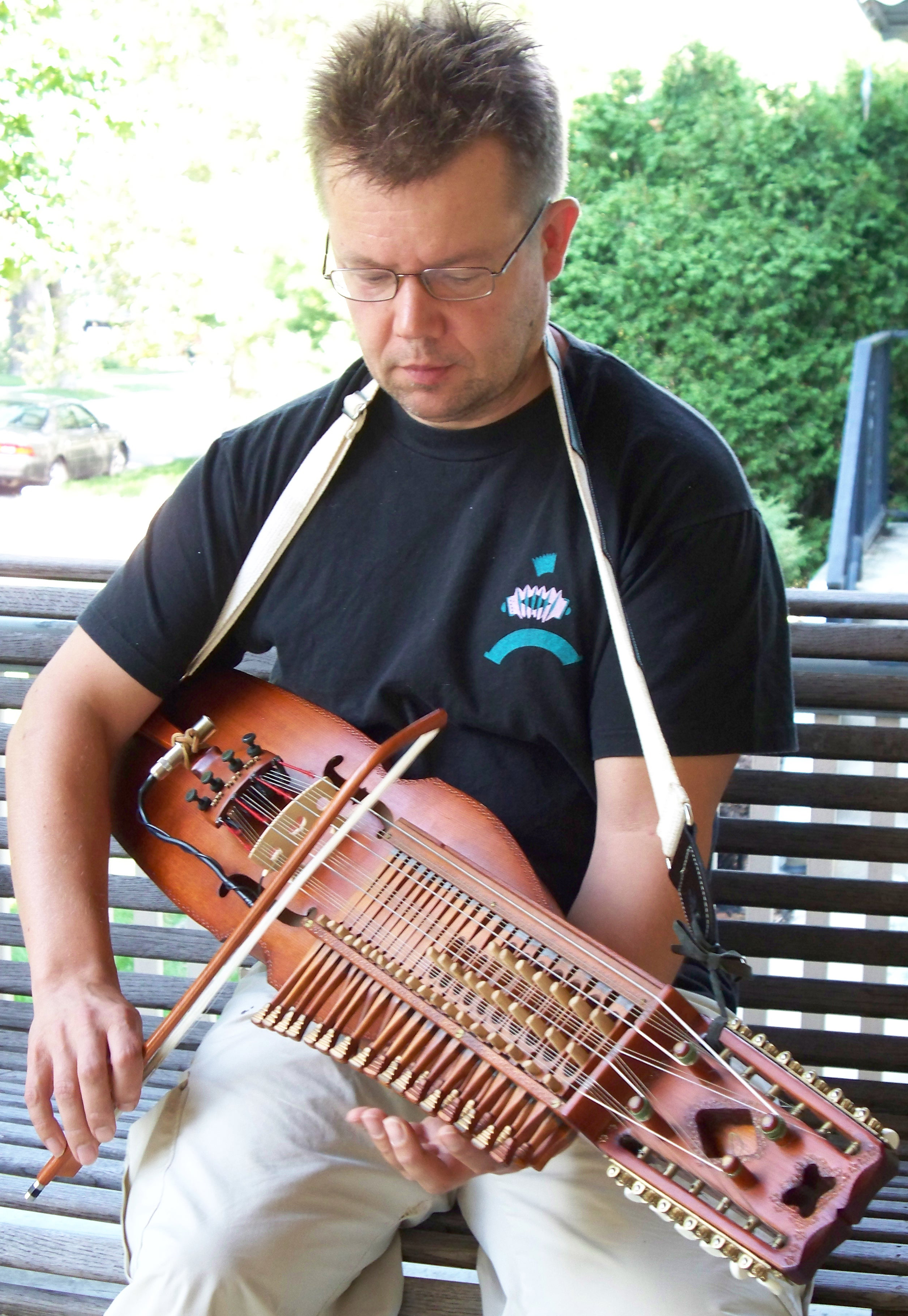 Arto Järvelä with nyckelharpa
— NEW! – –
All the tunes Arto taught in September 2009 gathered onto one page . . .
on DrDosido.net