These transcriptions of Arto Järvelä's tunes were made by Paul Tyler as a sketch of the general melody. Arto's uses more fingered and bowed ornaments, double stops and subtle variations in playing the tunes. Listen carefully to the recordings, as posted here.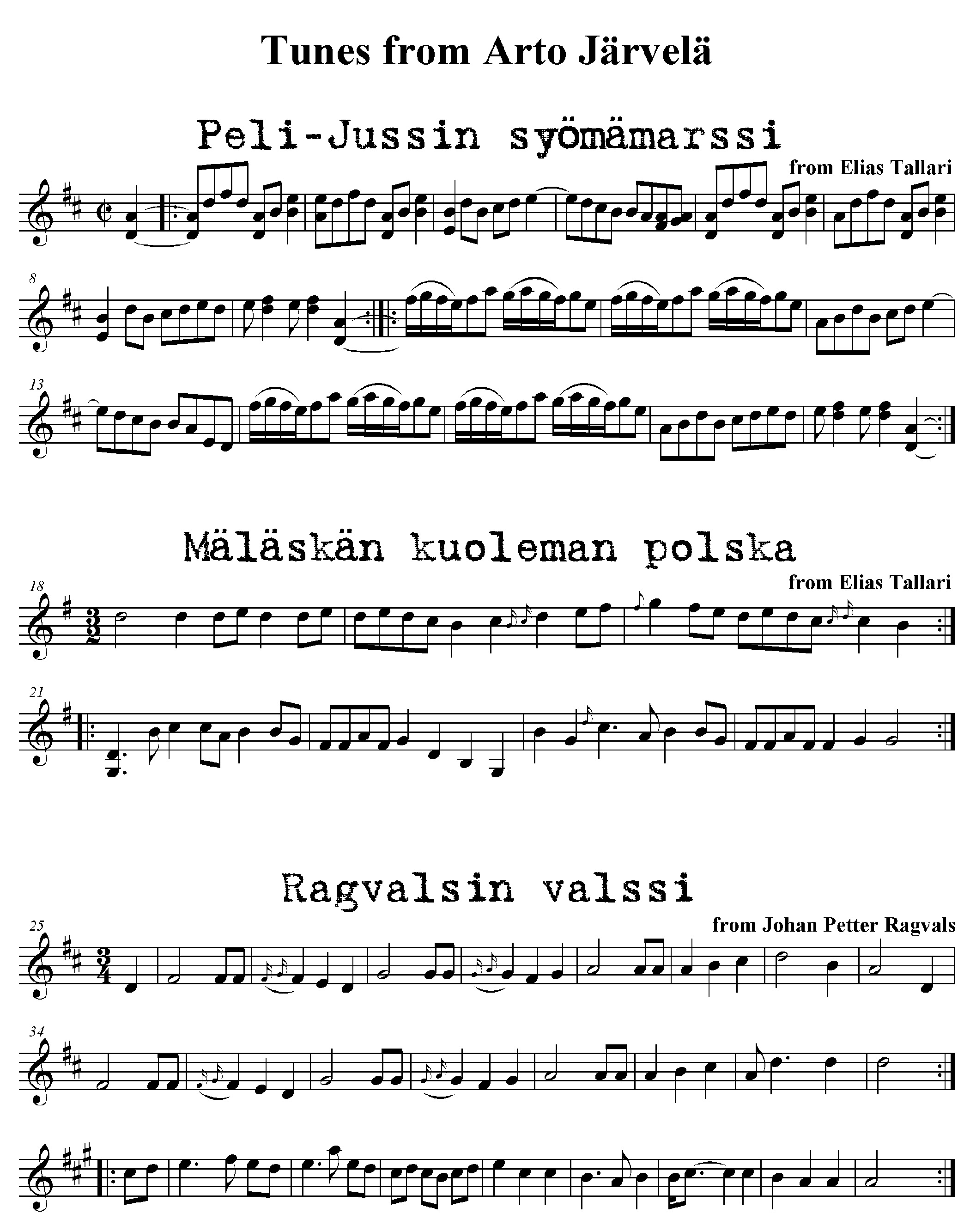 Click on thumbnail to enlarge.
(The music sheet should print nicely.)
Arto Järvelä will be performing at the Fiddle Club of the World's meeting on Friday, September 25 at the Leadway Bar & Gallery (5233 N. Damen). Click here to register, or call 773.728.6000.
Nota Bene: Musical notation is only a guide to one way to play a tune. Use the written notes along with the recordings. If you hear something different than what is written down, good. Trust your ears. Play what you hear.