I just found this old photo of the Sugar Hill Serenaders, a band formed in the 1980s around Lotus Dickey to perform at school assemblies for Young Audiences of Indiana.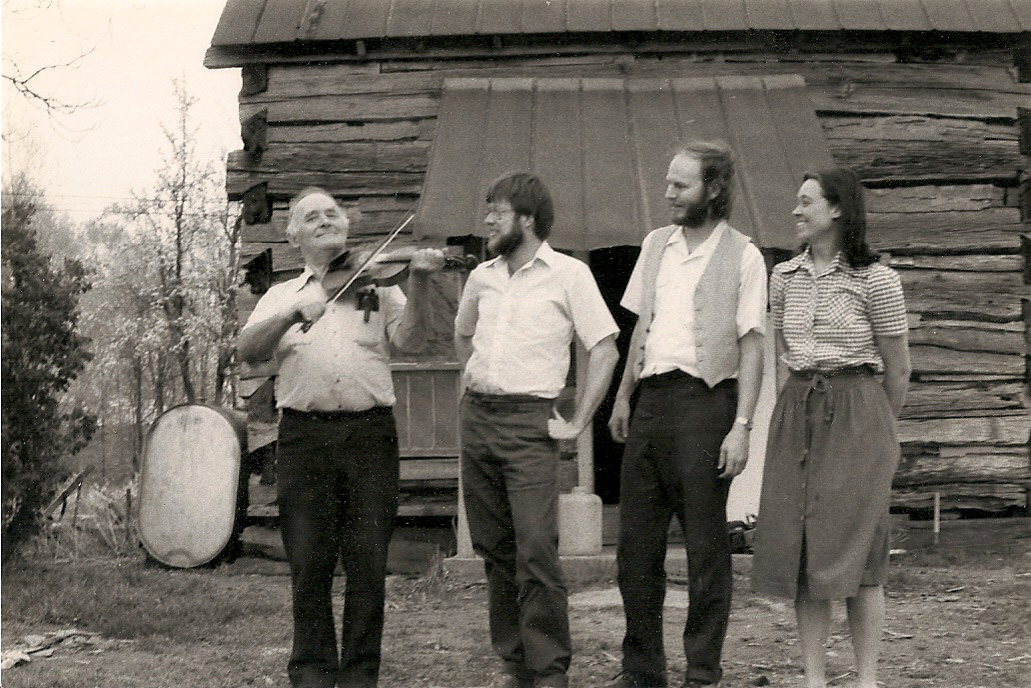 Lotus Dickey, Paul Tyler, John Bealle, Teri Klassen
(click to enlarge)
Lotus' tunes are always good to play. Here's a couple.
White River Bottoms

Missouri Waltz

Back Side of Albany

Besides Lotus, the only Sugar Hill Serenader heard on these recordings is your humble correspondent, who is trying to follow on guitar on the first two. On the third piece, Lotus is accompanied by Linda Handelsman and Dillon Buston at the 1981 Indiana Fiddlers Gathering in Battle Ground. This trio appeared on an earlier post to this blog with a rendition of Oyster River Hornpipe.
If you want to know more about Lotus, check out the Lotus Dickey Music website maintained by Grey Larson. Lotus was a very fine fiddler. But he also made his mark as a songwriter. I remember him mostly as a sage elder, a keen eye on the world, and a good friend.
Enjoy.
Paul Tyler, convener