Clarke Buehling – vintage banjoist
Sunday, July 8 – 6:30pm
Atlantic Bar & Grill (5062 Lincoln)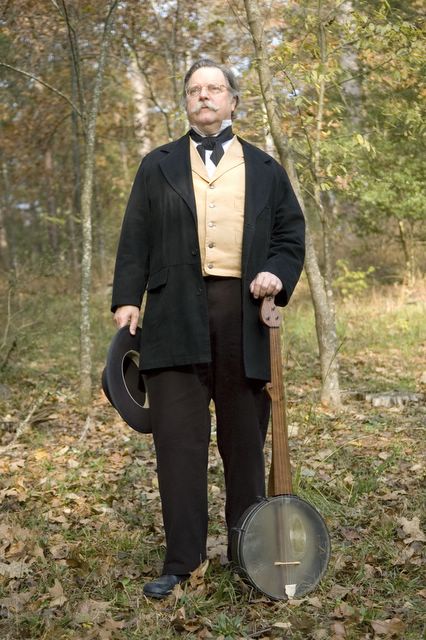 "Clarke Buehling is both a banjo master and a devoted clear channel to America's musical heritage dating back as far as 200 years. Most important of all: He sounds really good!" So says Pete Wernick, "Dr. Banjo," founding member of the bluegrass band, Hot Rize, and a pretty good picker, himself.
Leader of The Skirtlifters Old-Time Band, Clarke Buehling specializes in the 19th century banjo styles that pre-figured both clawhammer and Scruggs picking. Clarke can play breakdowns and jig using the minstrel stroke, followed by virtuosic finger-picking on banjo rags and classical pieces. He's a powerful player and a dynamic performer. A fiddle tune jam will follow a presentation not to be missed!
Green Corn-Essence of Old Virginny from the album Out of His Gourd.


St. Louis Tickle (Rag Time Two-Step) from the Skirtlifters album Wait for the Wagon.


(Both albums available here.)
Clarke Buehling will guest at Fiddle Club on Sunday, July 8 at 6:30 pm in the backroom of the Atlantic Bar & Grill (5062 Lincoln). Click here to register for a single meeting ($15 ), or click here for a year-long subscription ($60) to all Fiddle Club events..