Besides being a good fiddler, Geoffrey Seitz is an excellent builder of fine violins. His shop in south St. Louis was recently featured in a St. Louis Post-Dispatch spread by photographer Erik Lunsford. Here, with permission from Mr. Lunsford, is a link to a slide-show about Seitz Violins.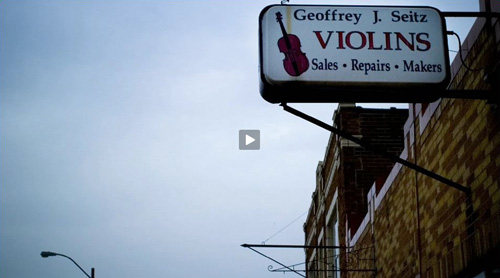 Or maybe you'd like to hear Geoff Seitz play the fiddle. Here's a couple of tracks from his 1995 CD, The Good Old Days Are Here.
Louisiana Hornpipe


Learned from the great French fiddler, Joe Politte, of Old Mines, Missouri. The Louisiana of the title refers to a town in the Show Me State.
Chicago Fiddlin'


A tune made up by Geoff and named after his music buddies from the Windy City, especially Chirps Smith, who was featured at a Fiddle Club meeting April 2008.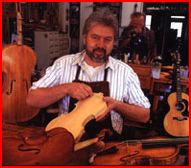 It would be a good thing if Geoff could come to Chicago someday and be a featured guest artist at a meeting of the Fiddle Club of the World. I'll work on it.
Paul Tyler, convener